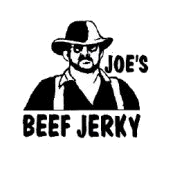 We are a small company, which is family owned and operated. This gives us a great deal of personal pride in Joe's Beef Jerky. When we say it is "THE VERY BEST BEEF JERKY" that you will find anywhere, it is because we believe it. We also believe it because we know the quality of the ingredients, and the hard work it takes to make the very best beef jerky anywhere.
We start with the leanest cuts of beef (TOP ROUNDS), which are guaranteed to be up to 97% fat free. We then trim and inspect each round before slicing them into strips about 3/16" thick. These strips of pure beef are then placed into our secret blend of spices and herbs and returned to the refrigerator to marinate for at least 24 hrs.
After marinating, our beef strips are drained, and placed on stainless steel racks which are then placed into stainless steel dryers where it is air dried and the temperature is closely monitored to insure that any bacteria, which could possibly be present, would be killed.
After drying our jerky it is placed into containers and allowed to cool before being packaged for shipment. To see this process in pictures click here. We use "NO" additives, preservatives, or nitrates on Joe's Beef Jerky, which is never formed, or ground. Joe's Beef Jerky is strips of lean beef, sliced and marinated by hand one slice at a time, then dried in our stainless steel cookers until dried just right. When you make beef jerky in this way, it takes time and you have a chance to inspect each piece of jerky at least four times, during slicing, marinating, drying, and packaging. You know that it is a lot of work, and you also know that each piece is the very best it can be, so when we say that Joe's Beef Jerky is the very BEST, we don't just think it, we know it.
We are inspected on a daily basis and comply with all state and federal regulations. Our plant is operated under the new federally mandated HACCP plan, which helps to insure a safe and very closely monitored product.
The end product is very delicious, nutritious, and wholesome snack which is not only good to eat but is very good for you. It is very high in protein, low in sodium with almost no carbohydrates and NO harmful preservatives. It is shelf stable for up to 12 months and darn good any time you're hungry.
Uses: high protein diet, to help quit smoking, great snack any time, while hunting, fishing, boating, hiking, backpacking, horseback ridding, four wheeling, dirt bike riding, raking leaves, mowing the grass, watching TV, and just about any time. It is used to make gravy, season other foods, to teeth babies, bribe rowdy children, and dog's.
Things we are "NOT": we are not the biggest, nor the fastest, and we are not selling someone else's product with our label stuck on it hoping to make a dollar. We are not the cheapest jerky on the market but we feel we are the BEST.
Things we are: we are a small family owned and operated business and we are very proud of our BEEF JERKY. We are sure that each piece of our jerky is the very best it can be and we are confident that once you try it you will agree that it is the very best BEEF JERKY that can be found anywhere at any price.
Try some today you will be convinced that Joe's Beef Jerky is the best you have ever tasted and can't wait to get some more.